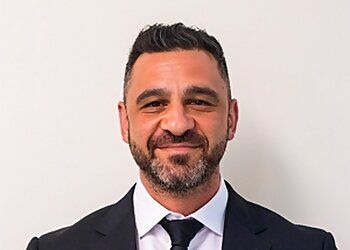 SA Wealth Group is a boutique private advice firm specializing in constructing, preserving, and safeguarding the wealth of professionals, business owners, pre-retirees, and their families. As the Director, Wealth and Tax (Financial) Adviser, and Finance Broker, Paul Katranis brings expertise in developing unique wealth management solutions for professionals, business owners, and pre-retirees, offering comprehensive advice across all facets of wealth management. The team at SA Wealth Group includes accredited advisers/brokers, qualified tax and BAS agents/accountants, and dedicated support staff to manage day-to-day operations. They cater to a diverse clientele, ranging from individuals starting their careers and families aiming to build and protect wealth to business owners and companies. By profoundly understanding clients' needs and priorities, SA Wealth helps address complex and crucial financial challenges. Committed to delivering the highest level of advice and service, SA Wealth aims to assist their client community in making informed financial decisions. They aspire to be trusted advisers, guiding each individual and their family to achieve life goals and self-fulfillment. This commitment to providing top-tier advice and service underscores SA Wealth Group's dedication to helping clients confidently navigate their financial journey.

UNIQUE FACTS:
• Deliver On Commitments To Service Standards.
• Exceptional Communication To Clients.
• Online Appointments.
• On-site Services.
Specialty:
Financial, Accounting, Advisory, Income and Asset Protection, Wealth Creation, Tax Minimisation, Superannuation, Retirement, Redundancy Planning, Estate, Government Benefits, Centrelink & Debt Reduction
Contact:
Working Hours:
Mon-Fri: 9am - 5pm
Sat & Sun: Closed
Registration ABN 29 809 576 590
TBR® Inspection Report: