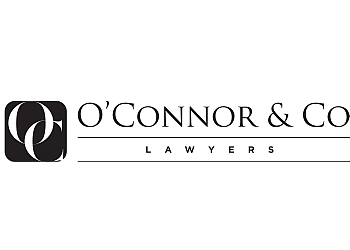 O'Connor Cleary Lawyers, an established legal practice, has been serving clients from its current location in Ettalong Beach since 1988. Founded by Terry O'Connor, the firm boasts a close-knit legal team that ensures you'll always be in contact with someone well-versed in your concerns, providing quick and efficient answers to your questions. Home visits and out-of-hours appointments are also available for those unable to visit the offices during regular business hours. Tim O'Connor, a seasoned lawyer at O'Connor & Co., earned his Bachelor of Laws at the University of Newcastle and was admitted as a solicitor in 2012. Tim upholds his father's business philosophy, emphasising integrity, trust, personalisation, and value, specialising in conveyancing, property law, family law, and wills, estates, and business law. The firm's commitment to accessibility is further demonstrated through home visits and out-of-hours appointments, ensuring access to top-notch legal advice tailored to your needs.

UNIQUE FACTS:
• Cost Effective Solutions
• Provides Practical, Accurate Advice Tailored To Your Circumstances And Needs.
Specialty:
Wills, Enduring Power of Attorney, Enduring Guardianship, Estate Planning, Contesting Estates, Probate, Notice of Death, Letters of Administration & Estate Administration
Contact:
Working Hours:
Mon-Fri: 8:30am - 5pm
Sat & Sun: Closed
TBR® Inspection Report: