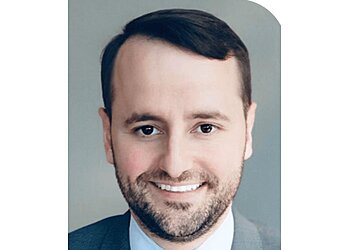 Phillip Briffa is considered one of Sydney's leading estate planning and will dispute lawyers. In 2013 Phillip founded PB Ritz Lawyers to offer unrivalled expertise and exceptional service in all facets of wills & estates law. Phillip specialises in drafting wills and other estate planning documents (including wills with testamentary trusts). He provides probate advice and acts for plaintiffs and defendants in will disputes. His office is based in the CBD of Sydney, but he represents clients who live Australia-wide and overseas. Phillip offers a free quote to his clients. PB Ritz has grown to become one of NSW's leading wills & estates law firms. They offer a wide range of services to expertly and efficiently manage the estate of the deceased person.

UNIQUE FACTS:
• Offers Fixed Fees
• Meets Remotely Via Ms Teams, Facetime, & Whatsapp
• Flexible Meeting By Appointment
• No Win, No Fee – For Will Disputes
• Transparent Fees.
Specialty:
Wills, Testamentary Trusts, Enduring Powers of Attorney, Appointment of Enduring Guardianship Documents, Memorandum of Wishes, Probate, Letters of Administration, Grants for Informal Wills, Will Disputes, Family Provision Claims, Will Contests & Challenge Validity of Wills
Award:
Best Wills & Estates Law firm' in NSW in the Australian Enterprise Awards by APAC Insider 2019-2021 & 2023 - Most Client-Focused Wills & Estates Law Firm in NSW in the 2021 Global Business Awards by Corp Today 2021 & 2022 - PB Ritz was named a 'Leading Wills & Estates Litigation Law Firm' in NSW in the prestigious Doyles guide in 2019, 2021- 2023
Contact:
Working Hours:
Mon-Fri: 8:30am - 5:30pm
Sat & Sun: Closed
Registration ABN 61 613 306 924
TBR® Inspection Report: