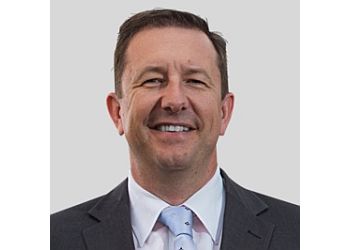 Brooke Winter, the principal and overseeing attorney at Brooke Winter Solicitors, brings nearly 25 years of experience in the criminal field in various roles. Having served as a prosecutor in New South Wales and Queensland before transitioning to a defense lawyer position in 2006, Brooke has a rich background in both metropolitan and regional areas of New South Wales and the Gold Coast and Brisbane for the past 12 years. He has extensive experience in Queensland's Magistrates Courts and New South Wales Local Courts, having represented numerous individuals in both states' District and Supreme Courts and the Court of Petty Sessions and Supreme Courts in Tasmania. Brooke is adept at handling cases in both adult and juvenile jurisdictions. With a strong passion for advocacy, he possesses specific expertise in trials, pleas, and intricate bail applications. Under Brooke's guidance, the professional team at Brooke Winter Solicitors is dedicated to representing clients in criminal law, domestic violence, or traffic law matters, striving for the best possible outcomes with over two decades of courtroom experience. The firm also has offices in Beenleigh and Hobart.

UNIQUE FACTS:
• Strong Track Record In Delivering The Results
• Mobile Consultations.
Specialty:
Murder, Weapons Offences, Sexual Offences, Rape, Frauds, Stealing or Theft, Burglary, Dealing Drugs, Bail Applications, Public Nuisance, Trespass, Domestic Violence, Justice Mediation, Ccc and Acc Hearings, Assault Charges, Drug Charges, Break & Enter
Contact:
Working Hours:
Mon-Fri: 8am - 5pm
Sat & Sun: Closed
TBR® Inspection Report: