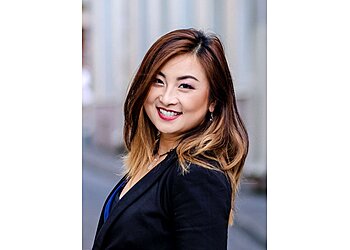 LC Migration listens, recognizes, respects cultural differences, works together, empowers, and focuses on solving problems and adding value to clients' benefits. All the staff have been through their migration journey and are here to help you through yours. Liz has a superior working knowledge of Financial Management Information Systems (SAP, Oracle, TM1, MYOB, Xero) and Migration Management software LEAP. LC Migration appreciates and respects cultures and practices from different backgrounds. Liz combines her professional expertise and analytical accounting and consulting skills with immigration law to solve problems and achieve positive outcomes for her clients. You can get an extra 30 minutes of consultation time for ThreeBestRated Customers.

UNIQUE FACTS:
• Registered Migration Agents
• Their Team Will Take Care Of The Entire Process
• Quality, Expert Advice
• The Success Of Your Application Is Their Number One Priority.
Specialty:
Skilled Migration, Business, Student, Graduate, Partner, Employer-Sponsored, Working Holiday, Tourist and Parent Visa, DAMA Regions & Visa Refusal Appeal
$Price:
Consultation Fee Is $330 for 1 Hour

Award:
Liz was awarded an Individual Australia Day Achievement Award in 2012 by the Department of Sustainability
Contact:
Working Hours:
Mon-Fri: 11:30am - 8pm
Sat & Sun: Closed
Registration ABN 50 639 132 942 |MARN 1570529
TBR® Inspection Report: