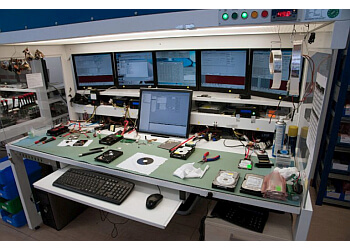 TS Computers stands out as the premier computer repair hub nestled in Brisbane's central business district, Queensland, Australia. Renowned for its adept and seasoned team proficient in both PC repairs and assembly, they pioneer inventive solutions to resolve computer issues effectively, ensuring enduring results. Their expertise spans across diverse computer predicaments, encompassing various brands and models in desktops, laptops, software, hardware, virus-related concerns, home networking, and corporate network setups. Catering to the needs of local and residential computer users, they also retail a range of products including laptops, desktops, components, and Point of Sale systems. In addition, their hallmark lies in providing budget-friendly repair services for both home and business computers, priding themselves on affordability without compromising on quality. Their commitment is underscored by their prompt and punctual repair services, delivering expert and cost-effective solutions promptly.

UNIQUE FACTS:
• 28 Years Of Experience
• Tailored Customer Support.
Specialty:
Hardware Repairs, Laptop, Desktop, Virus Removal, Software Troubleshooting, Home Networking, Corporate Networking & Digital Surveillance Systems
Contact:
Working Hours:
Mon-Fri: 10am - 5pm
Sat & Sun: Closed
Registration ABN 42 083 662 435
TBR® Inspection Report: