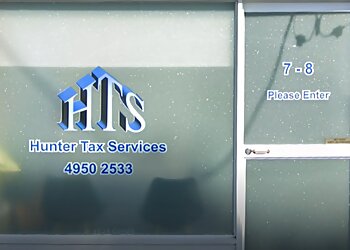 Hunter Tax Service has been delivering specialized tax, accountancy, and bookkeeping services to the Newcastle and Lake Macquarie area since 2001. Their accountants stay abreast of the latest tax regulations, applying their expertise to meet your needs. Proficient in all aspects of accountancy, they mainly specialize in income taxation. The personalized business services offered by Hunter Tax Service have gained popularity, contributing to the growth and prosperity of businesses. The team implements efficient tax strategies within the legal framework and develops business strategies that enhance growth and maximize profits. They create opportunities for reducing tax by implementing optimal legal structures, utilizing their in-depth knowledge of the tax code to design the best system for individual circumstances. Hunter Tax Service leverages the best available information and techniques to deliver results for clients. They guide GST compliance, allowing businesses to concentrate on core activities while ensuring adherence to GST regulations. The team utilizes state-of-the-art software applications to save time and enhance accuracy, applying their thorough knowledge of the tax code to craft the best system for individual circumstances.

UNIQUE FACTS:
• Friendly, Reliable Service.
• Years Of Experience.
• Personalised Service.
Specialty:
Taxes Preparation and Planning, Income Tax, GST Compliance and Advising, Accounting & Business Services
Contact:
Working Hours:
Mon-Fri: 8:30am - 5pm
Sat & Sun: Closed
Registration ABN 42 338 360 487
TBR® Inspection Report: