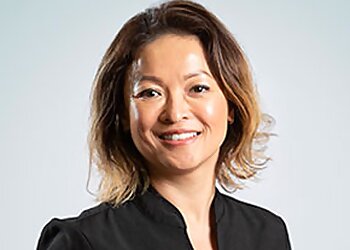 Dr Ann earned her Bachelor of Dental Surgery with Honours from the University of Sydney in 1997. With a career spanning both public and private sectors, she has been an integral part of the Preventive Dentistry team since 2004. Dr Ann is a member of the Australian Dental Association (ADA) and achieved the status of a Fellow of the Royal Australasian College of Dental Surgeons through examination in 2005. Dedicated to continuous learning, Dr. Ann actively participates in various continuing education and hands-on courses, particularly in cosmetic dentistry. Her particular interest lies in cosmetic dentistry, where she is passionate and committed to achieving excellent patient results. Emphasizing high-end dentistry, Dr Ann utilizes quality materials and labs, adheres to strict infection control procedures, and invests time and consideration into each patient's treatment. Under Dr Ann's guidance, Preventive Dentistry is committed to enhancing your visits' convenience and efficiency by incorporating the latest dental technology and contemporary techniques, elevating the overall patient experience. The clinic's reputation for outstanding facilities, excellent service, and comprehensive dental solutions is a testament to the results achieved under Dr Ann's care.
Specialty:
Examinations, Cleans, Tooth Coloured Fillings, Safe Amalgam Removal, Crowns, Bridges, Implant Restorations, Fissure Seals, Mouthguards, Occlusal Splints, Cosmetic, Whitening, Teeth Straightening Using Invisalign, Veneers, Composite Resin Bonding & Smile Makeovers
$Price:
$300 for comprehensive initial examination, assessment and treatment planning.
Includes all associated intra-oral X-rays and photographic documentation.

Award:
Local Business Awards Finalist in 2019 and 2020
Contact:
Working Hours:
Mon-Fri: 8:30am - 5:30pm
Sat: 8:30am - 1pm
& Sun: Closed
Registration ABN 88 577 663 859| DEN0001403967
TBR® Inspection Report: