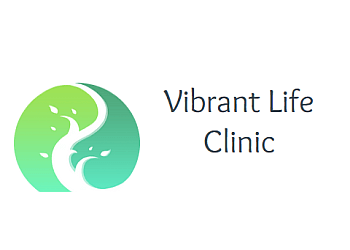 Vibrant Life Clinic stands out as a premier naturopathy destination in Launceston, and at its helm is Cherie Pash, the clinic director and senior Naturopath. Cherie's qualifications include being an Associate Member of The Complementary Medicine Association, a Certified NES Practitioner, and holding certifications in Methylation and Clinical Nutrigenomics (SHEI). With a wealth of expertise, she is dedicated to providing personalized care beyond addressing symptoms to identify and treat the root causes of illness. Cherie's diagnostic approach involves cutting-edge technology seamlessly integrated with natural medicines and nutrition, resulting in profound healing outcomes. Her commitment to individualized care is reflected in her focus on each client's unique needs and health goals. Vibrant Life Clinic, under Cherie Pash's leadership, is not merely a healthcare provider but a beacon of holistic healing. The clinic embraces the latest advancements in naturopathy, ensuring that clients receive the best possible care.

UNIQUE FACTS:
• They offer online booking
• Qualified clinical naturopaths.
Specialty:
Fibromyalgia Reversal, MTHFR Mutations and Methylation Issues, Chronic Fatigue Syndrome, Wellness System, Stress and Adrenal Dysregulation, Autoimmune Disease, Gut Health, Allergies, Leaky Gut, IBS, IBD, Cancer Adjunct, Hormonal imbalance and menopause, Skin conditions, Paleo & Musculoskeletal Pain
Contact:
Working Hours:
Mon-Fri: 10am - 5pm
Sat & Sun: Closed
TBR® Inspection Report: