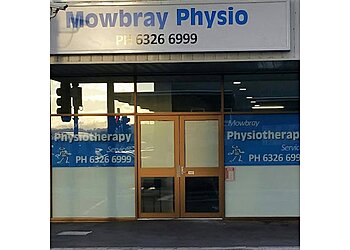 Mowbray Physiotherapy Services stands out as a premier physio clinic in Launceston, specializing in musculoskeletal and sports injuries. Since its establishment in 2006, the clinic, led by director and physiotherapist Irfan, has gained prominence for its expertise in spinal, peripheral musculoskeletal, and sports-related injuries. Dedicated to client well-being, the clinic boasts a team of friendly and skilled clinicians committed to prioritizing your health. Irfan's primary focus lies in addressing complex spinal conditions, headaches, dizziness, as well as shoulder, knee, and ankle problems. The team employs a diverse range of techniques tailored to optimize your well-being. Mowbray Physiotherapy Services places a strong emphasis on delivering top-notch clinical services, emphasizing long-term self-management strategies through personalized exercise prescriptions. Their approach involves a comprehensive assessment, accurate diagnosis, and effective treatment of each patient's unique pain concerns. The clinic extends its services to both private and compensable patients, as well as those with private health insurance, ensuring accessibility for a broad range of individuals. Choose Mowbray Physiotherapy Services for a client-focused experience aimed at enhancing your overall health and promoting lasting self-management.

UNIQUE FACTS:
• High-quality Clinical Services
• Preferred All Major Private Health Care Insurances.
Specialty:
Work Cover Injuries, Osteoarthritis, Neck Pain, Spinal Manipulation, Tendons, Gout, Exercise Prescription, Manual Therapy, Dysfunction, Knee, Sciatica, Spinal, Dizziness, Muscles, Back, Slipped Disc, Bones, Joint, Tennis Elbow, Shoulder Pain, Ligaments Injuries, Headaches, Ankle Pain, Dry Needling, Peripheral Joint Problems & Musculoskeletal Problems
$Price:
Initial Consultation - $85
Standard Consultation - $75
Enhanced Primary Care Initiative:
Initial Consultation - $20
Standard Consultation - $10

Contact:
Working Hours:
Mon,Wed & Fri: 8:30am - 7pm
Tue & Thu: 8:30am - 5:30pm
Sat & Sun: Closed
TBR® Inspection Report: