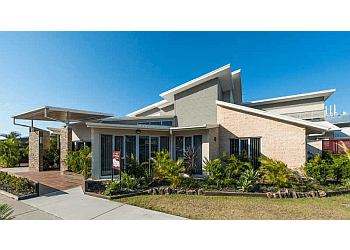 Keystone Architects, under the leadership of founder and principal architect Marian Graham, stands as a comprehensive and professional architectural practice. Marian's wealth of experience forms the bedrock of the firm's operational systems. Her notable contributions to architecture and the community led to her recognition as a Fellow of the Royal Australian Institute of Architects. Marian, alongside her team, possesses all requisite licenses and insurances, holding a Level 3 prequalification with the Queensland State Government. This designation empowers them to handle a diverse range of projects, from those valued at a few thousand dollars to multi-million-dollar endeavors. Keystone Architects is distinguished by its close collaboration with stakeholders and authorities, ensuring compliant, cost-effective, and operationally sound building solutions for clients. The firm's project footprint extends across various regions, including Hervey Bay, Maryborough, Childers, Bundaberg, Gympie, Cooroy, Kingaroy, Murgon, Gayndah, and Mundubbera. Notably, they have ventured as far as Agnes Water and Theodore, showcasing their capacity to undertake projects spanning diverse geographical locations.

UNIQUE FACTS:
• Level 3 Prequalification With Queensland State Government
• Geographical Range Of Projects
• Comprehensive Licenses And Insurances
• Operational Soundness.
Specialty:
Feasibility Studies, Planning, Construction Documentation and Administration, Interior, Exterior and Building Design, Project Management, Residential, Commercial, Education and Health, Heritage & Community Projects
Contact:
Working Hours:
Registration ABN 32 114 332 197
TBR® Inspection Report: