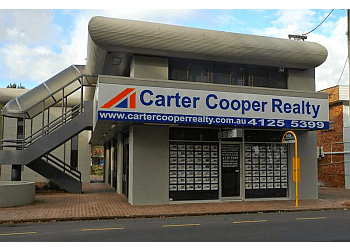 Carter Cooper Realty serves as a comprehensive solution for diverse real estate requirements in the Hervey Bay Region, QLD. Boasting a seasoned team proficient in sales and property management, the company excels in facilitating various aspects of property transactions, including buying, selling, and property management services. Their success is rooted in the commendations of satisfied clients, with positive word-of-mouth playing a pivotal role in their growth. Recognized as an accredited Real Estate Institute of Queensland (REIQ) agency, Carter Cooper Realty adheres to industry standards. The team remains abreast of contemporary marketing methodologies and leverages cutting-edge technology to navigate the dynamic landscape of today's real estate market, ensuring they offer clients the most effective and efficient services.

UNIQUE FACTS:
• Comprehensive Real Estate Solutions
• Experienced And Knowledgeable Team
• Client-centric Success
• Accredited Reiq Agency.
Specialty:
Buying, Renting, Residential, Landlord, Commercial, Semi-Rural, Apartment, Block of Units, Acreage, Duplex Semi-Detached, Retail, Townhouse, Villa & Property Search
Contact:
Working Hours:
Mon-Fri: 8:30am - 5pm
Sat: 8:30am - 3pm
Sun: 9am - 1pm
Registration ABN 52 110 134 408
TBR® Inspection Report: