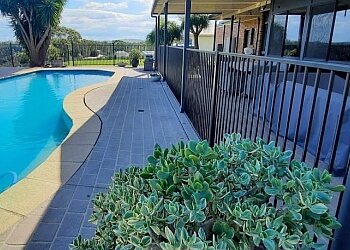 Forever Fences is a locally owned and operated family business with 3 generations of fencing experience in the Newcastle region. The company stands out by providing prompt and professional fencing solutions at competitive prices. With a dedicated team, they extend their fencing options to cater to both residential and commercial properties. Boasting over 15 years of experience in the industry, they have earned a reputation for delivering a wide range of high-quality fencing solutions. Their comprehensive services include capping, design, excavation, installation, measuring, levelling, and repairs. This extensive offering ensures that customers have access to a one-stop solution for all their fencing needs. Specialising in the supply and installation of various types of fencing, they bring a wealth of expertise to the table, ensuring that each project is handled with precision and care. Beyond the functional aspects of fencing, the company focuses on providing personalised services that address specific needs. Whether it's enhancing security, ensuring pool safety, or creating privacy for homes, their team tailors their fencing solutions to meet individual requirements.

UNIQUE FACTS:
• Australian-made Products
• Specialised Crew
• Exceptional Service
• Proper Communication.
Specialty:
Residential and Commercial, Pool, Colorbond, Security, Timber, Slat Fencing & Retaining Walls

Serving Location:
Brisbane, Central Coast, Nelson Bay, Newcastle, Port Macquarie, Port Stephens, Sunshine Coast, Tuggerah, Townsville, Toowoomba & Surrounding Areas
Contact:
Working Hours:
Registration ABN 95 256 948 748
TBR® Inspection Report: