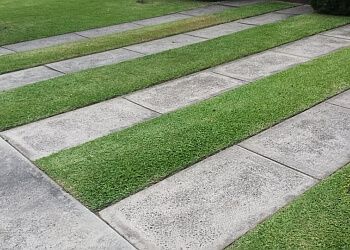 Lawncraft Newcastle is a locally owned and operated lawn care and gardening business in Newcastle. An unwavering commitment to quality workmanship distinguishes the company, and the company stands out in the industry with a dedicated focus on friendly and professional client service. This commitment to excellence is not just a tagline but a core principle that permeates every aspect of their operations. Whether it's creating a conducive office atmosphere or ensuring a cosy and efficient home environment, their approach is deeply rooted in understanding and addressing the unique needs of each setting. This includes a commitment to providing not just effective but the best, most efficient, and cost-effective solutions. They understand the importance of delivering results within given time and budget constraints, ensuring that clients receive optimal value for their investment. Their dedication to quality artistry, paired with a commitment to personalised and professional client service, establishes them as a trusted and reliable choice for those seeking optimal solutions in both workplace and home environments.

UNIQUE FACTS:
• Free Quote
• Reliability
• Customer Focused Company
• High-Quality Services.
Specialty:
Lawn Mowing, Hedging, Edges, Residential, Commercial, Gardening, Landscaping, Weeding, All-Purpose Weed-Spray, Selective Weed Control & Tree Removal
$Price:
Ranges From $70 - $75 per service
Initial Cuts:
Without Green Waste Removal $200
With Green Waste Removal $250
Hedging $80 - $90 per service (If maintained 3-4 times a year)

Contact:
Working Hours:
Mon-Fri: 7am - 6pm
Sat & Sun: Closed
Registration ABN 67 877 483 499
TBR® Inspection Report: