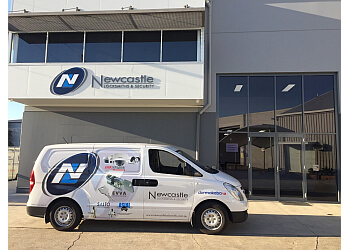 Newcastle Locksmiths & Security, an established company specializing in security systems. It has identified fresh opportunities to address the growing demands for security through the integration of cutting-edge technologies. With a commitment to precision, they employ refined procedures to meet the stringent requirements of clients who prioritize safety, security, and user-friendly solutions. Emphasizing the paramount importance of security in safeguarding public well-being, the company's licensed technicians, who are fully qualified professionals, undergo continuous training in Occupational Health and Safety standards and environmental awareness. Newcastle Locksmiths & Security excels in ensuring the perpetual safety of your residence, offering a comprehensive range of services. Among the latest advancements in commercial security, they recommend and install access control systems that enhance employee efficiency, productivity, cost savings, and round-the-clock business security. From traditional locksmithing to CCTV and intruder alarm systems, the company's licensed technicians remain committed to maintaining the highest standards in safety and environmental responsibility. With their 24-hour emergency services, Newcastle Locksmiths & Security guarantees that you always experience a sense of security in your own home.

UNIQUE FACTS:
• Family Run Business
• Free Consultation.
Specialty:
Residential, Commercial Security System, Installation, Alarm, CCTV, Access Control, Locksmith & Maintenance
Contact:
Working Hours:
Mon-Fri: 8:30am - 5pm
Sat & Sun: Closed
Registration Licence #000106467
TBR® Inspection Report: