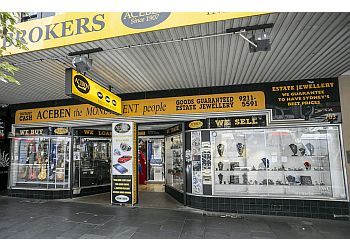 Aceben stands as one of the oldest pawn shops in Haymarket, Sydney, strategically located near Central Station. This historical pawnshop provides fast and flexible loan services, catering to a diverse clientele, including high-net-worth individuals, businesses, and anyone seeking to leverage the value of their luxury assets without relinquishing ownership. Over the years, Aceben has expanded its presence, currently operating nine stores across the Sydney region. Aceben's enduring success is underlined by its ability to instantly loan substantial amounts when presented with items of significant value. This track record positions Aceben as a reliable source of immediate financial assistance. The pawn shop boasts a highly competent management structure, complemented by a well-established customer base. With substantial capital resources and a team of well-trained staff boasting decades of collective experience, Aceben exemplifies a commitment to professionalism and expertise in the industry. Notably, Aceben distinguishes itself by offering virtually any size loan, providing a comprehensive financial solution. The incorporation of easy online repayment options further enhances customer convenience, aligning with modern financial preferences. Beyond its Haymarket location, Aceben has expanded its footprint with additional shops in Blacktown, Bondi Junction, Burwood, Campbelltown, City/Haymarket, Liverpool, Parramatta, Penrith, and Rockdale.

UNIQUE FACTS:
• Historical Significance
• Luxury Asset Loans
• Long-term Presence
• Immediate Substantial Loans
• Competent Management Structure.
Specialty:
Diamond Ring, Bracelets, Earring, Loan, Gold, Jewellery, Silver, Pendant, Wedding Band, Chains, Bangle, Brooch, Music, Guitars, Assorted Petals, Banko Flutes, Watches, Laptops, Coins & Hand Bags
Contact:
Working Hours:
Mon-Fri: 9:30am - 5:30pm
Sat: 9:30am - 1:30pm
Sun: Closed
Registration ABN 80 210 838 211
TBR® Inspection Report: