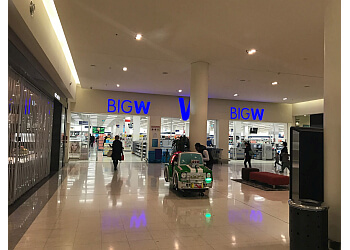 BIG W stands as a premier Department Store in Canberra, ACT, known for its vibrant, innovative, dedicated, and modest workforce. They provide a complimentary same-day pick-up service for online purchases and aim for exceptional customer care, ensuring that their members cherish a memorable shopping experience. Their staff adeptly assist in choosing the right products at contemporary prices, offering the convenience of enjoying purchases immediately with deferred payment options. They excel in customer support from the onset to billing, streamlining services for a hassle-free shopping encounter. Their proficient team ensures accurate and punctual delivery to your specified location, offering up to 10 everyday reward points and vendor assistance. With same-day delivery available, they nurture creativity by providing a new collectible book every week for 8 weeks, catering to both children seeking their inaugural chapter book experience and adults in search of engaging stories to share, promising delightful reading moments that are worth staying up for after lights out.

UNIQUE FACTS:
• Sustainable Services
• 90 Days Return
• One-stop Party Shop.
Specialty:
Fresh Groceries, Packaged Goods, and Bakery Items, All Ages Toys, TVs, Computers, Smartphones, Tablets, and Gaming Consoles, Snacks, Chips, Biscuits, Chocolate, Confectionery, Drinks, Home Brewing, Fruits, Cakes, Icecream, Shits, Shoes, Workwear, Headphones, Accessories, Bedding, Decor, Furnishings, Books, Fragrances, Haircare & Home Improvement
Contact:
Working Hours:
Mon-Thu: 8:30am - 7pm
Fri: 8:30am - 10pm
Sat: 8:30am - 6pm
Sun: 9am - 6pm

TBR® Inspection Report: